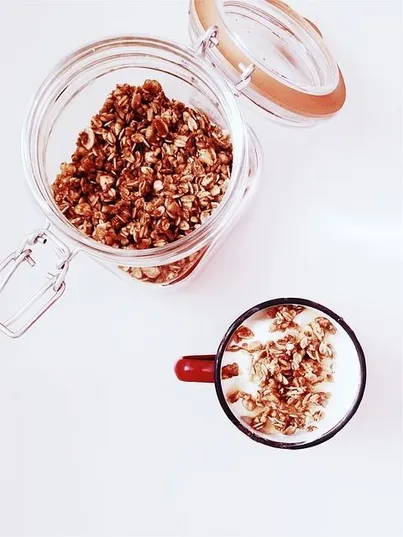 Our Hearty Breakfast

Dr Badanek's Breakfast Cereal: makes one large bowl

2 Tbs of soaked oats
2 Tbs of flax seeds
2 Tbs of Hemp nuts
2 Tbs of soaked buckwheat (plain not toasted)
2 Tbs of Organic Hemp Granola (sold in bulk at Earth Origins Market)
2 Tbs of any nut (cashews, almonds soaked) or walnuts or sunflower seeds

Adding any hemp milk, almond milk or hazelnut milk should be adequate for moisture and sweetness.

This cereal every morning provides plenty of energy until your next meal.
It is high in fiber and nutrients and promotes regular bowel movements.
The Hemp nuts alone provide all amino acids, the perfect balance of
essential fatty acids, plus Omega 3, 6, 9 and GLA.